UPCOMING EVENTS - scroll down
WOMEN'S RETREAT NOVEMBER 4TH & 5TH HERE AT CALVARY CHAPEL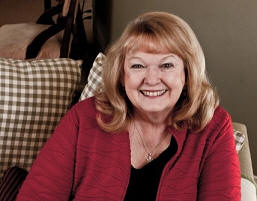 Join us as we host Janie Alfred as our guest speaker for this years Women's retreat. Janie was born in Shreveport Louisiana and has been a teacher, conference speaker and has served as Dean of Women at Calvary Chapel Bible College in CA. She's been a pastor's wife for over 40 years. Janie is the mother of five girls, one of whom tragically lost her life at 19 years of age. A gifted speaker, Janie will touch your heart with godly wisdom, southern charm and humor. We are excited to have Janie returning to share with us. Click here to download a registration application.
CHECK OUT NEW BOOKS FEATURED
Click here or on picture to go to Featured books page!
SIGN THE PETITION DEFENDING BIBLICAL INERRANCY
Prominent evangelical Bible scholars and apologists are teaching that portions of the bible could be fiction or legend. This disturbing trend is sweeping through evangelical seminaries and universities, undermining the trustworthiness of scripture and calling into question the full inerrancy of the Bible. Click on the picture to sign the petition for this battle for the Bible. Stand up before this disturbing trend becomes the norm among the evangelical church.
Not sure what to give?

Give a Chapel Store gift certificate